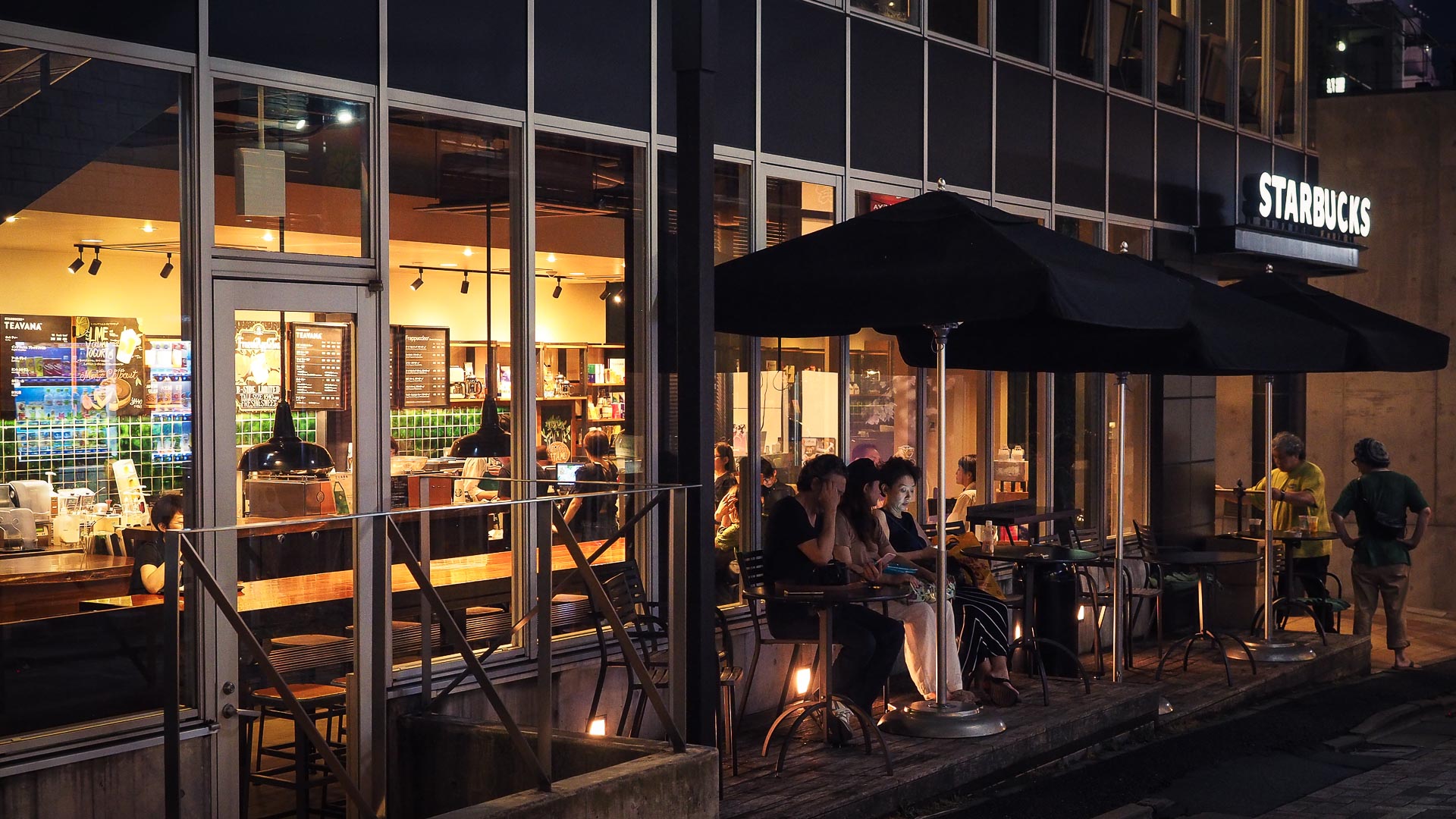 The 3 best chain cafés to check out in Tokyo
In my digital guide book 'Café lover´s Tokyo' I've listed 20 most interesting cafés in Tokyo, that I've found during my travels and years of living in Japan. The cafés in the book are tranquil, beautiful places, often offering something special, be it their delicacy menu or the decor of the place. For that sort of cafés it's even okay to take a little detour from your sightseeing route, just to enjoy the atmosphere or great taste. So usually, when I select a coffee shop to visit, it falls into this category of small, cute, boheme cafés, as I especially value the visually pleasing places to spend my time at.
But I know there are times when during your busy travelling schedule you just don't have enough time to spend loitering around. In the times of need it would be nice to know, which of the local chain cafés you see everywhere in the city would actually be worth your busy time.
So, when in need of that 10-minute caffein break check out my favourite cafés chains in Tokyo. They might come in bulk, but they're trusworthy in a sense that where ever you go, you get pretty much the same experience and they offer decent enough interior – and of course good selection of coffee and tea.
My favourite chain cafés in Tokyo
St. Marc's Cafe
Why to go: Famous for their delicious chocolate croissants.
Located: Basically everywhere
Serves: Good coffee and very nice sweet pastry.
Interior: Very basic, but comfy and modern enough to spend some time at.
St. Marc's Cafe is very basic looking coffee shop chain that specializes in sweet pastry. They often have some special filled croissants and many nice sweet things to try, but the most famous item on their menu is definitely the chocolate croissant, that is also part of their branding and logo mark.
Tully's coffee
Why to go: Very vast menu to serve any emergency food or coffee need
Located: Basially everywhere
Serves: Coffee, pastry, cakes, morning and lunch sets.
Interior: Very basic, nothing special to look forward to.
This chain is located everywhere in Tokyo, so you're sure to bumb into one of their stores somewhere near the major sightseeing spots. The shops vary from quite nice and modern ones to these bit older stores that have allmost retro vibe to them. The best thing about Tully's coffee is that there's everything for everyone: the offering varies from breakfast sets to simple pasta or sandwitch lunches, nice selection of different cakes and a few kids' menu items too. And after your first visit you know what to expect from the next time.
Starbucks Japan
Why to go: Special Japanese items on menu may surprise you.
Located: Basically everywhere, also inside many shopping centres and department stores
Serves: on top of their international coffee selection they have often very interesting Japanese specialities and seasonal offering
Interior: Quite comfy and nice.
Starbucks is nice in a way, that their quality of basic lattes and drip coffee is very good and steady from one country to another. One drink that in my opinion is better in Japan than abroad, though, is Matcha latte and Matcha Frappuccino, so you definitely should try it while in Tokyo! In Japan's Starbucks stores you can also get many interesting seasonal and local speciality drinks which you usually don't see outside Japan. In spring time for example, there's usually Cherry blossom season inspired menu with Sakura Cream Frappuchino, a cute pink, sweet cold drink. If you happen to be lucky, try also the super sweet cake topped Frappuccino variants with so many calories you might just not need lunch at all… Coffee jelly is antother weirdly popular dessert in Japan in general, so of course Starbucks sometimes has their variant of that too.
Special picks for Tokyo's Starbucks:
Starbucks Omotesando B-SIDE
Try this Omotesando store located at a narrow, small street very close to the hip shopping area of the so called 'Cat street'. This Starbucks has a small terrace area for warmer times of the year and nice upstairs lounge and work area with huge windows letting in natural light. Very good spot for some out of office working.
Starbucks Shinjuku Southern Terrace
This Starbucks store comes with a big wooden outdoor terrace area, located nicely at the open square right next to the Shinjuku station. This is a great spot for people watching, as the indoor seats by the big windows let you follow the endless flow of by-passers. Lots of natural light make an energizing working or reading environment.
Starbucks Shibuya Tsutaya Shop
The Starbucks store known maybe by every person visiting Tokyo, because it has un-interrupted view to the famous Shibuya crossing, right next to another famous landmark, Hachiko statue. The store is great for enjoying the views of big city with thousands and thousands of people passing by right below your eyes. That being said, the store is usually fully packed, so be prepared to wait a while for a seat by the windows on the 2nd floor.
Starbucks at the world's busiest crossing at Shibuya has quite a view for a regular chain coffee shop.
What about you?
These are my go-to places when I'm in a hurry or don't have time to plan my café visits. What about you? Do you have favourite stores or chains in Tokyo that you visit time after time? Let me know, so I'll get more of those nice coffee shops on my visiting list aswell!